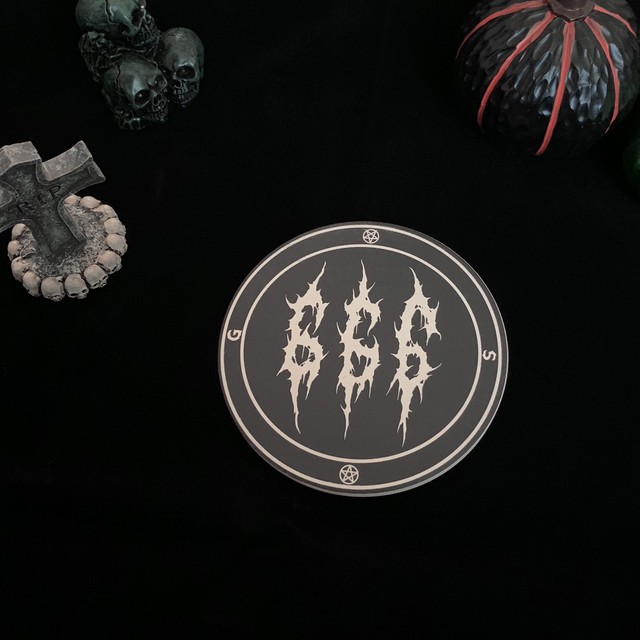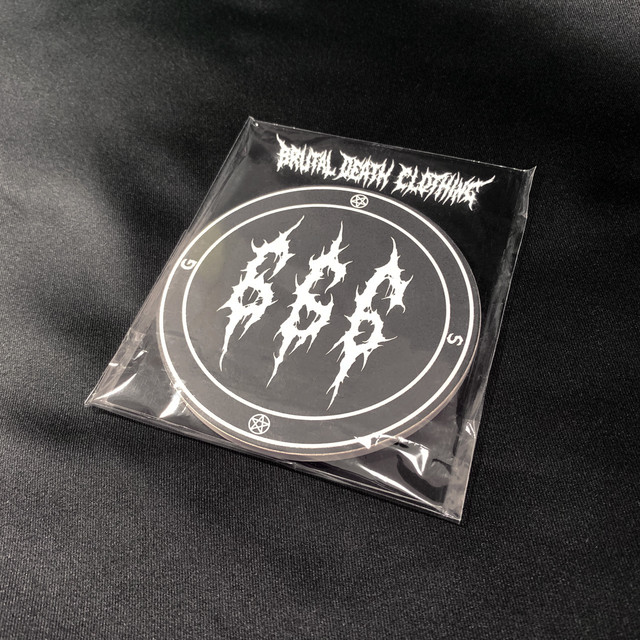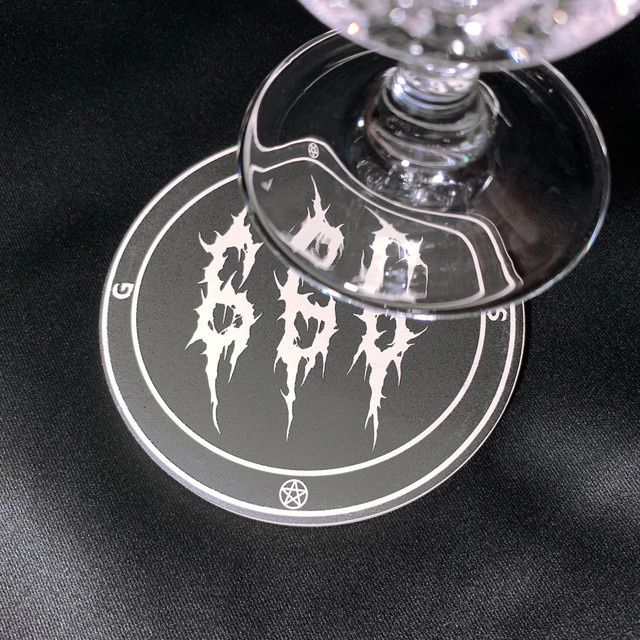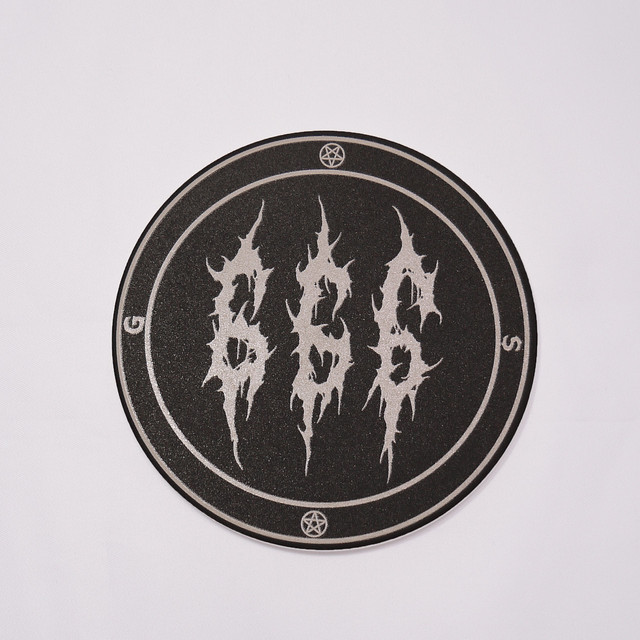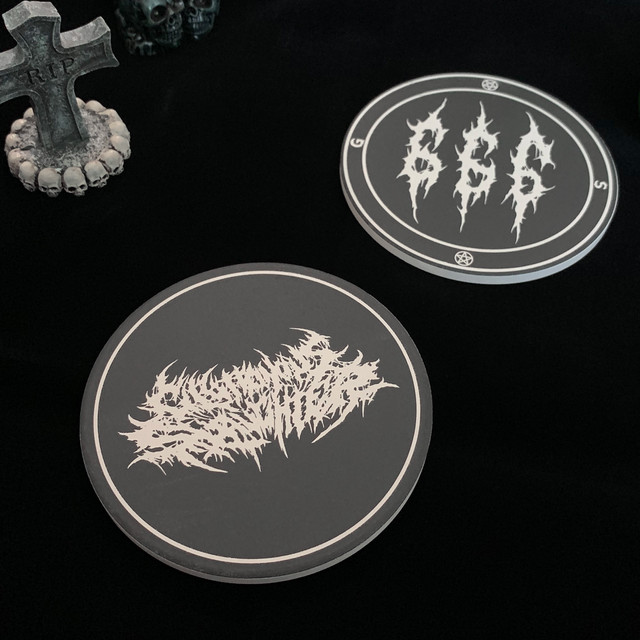 国内産 珪藻土コースター / Triple Six Diatomaceous Earth Coaster
Japan domestic shipping fees for purchases over ¥ 10,000 will be free.
Shipping fee is not included. More information.
サイズ:96mm円形、高さ8mm
素材:珪藻土(北海道産)粘土
MADE IN JAPAN

江川敏弘によるブルータルデス・ブランドBDCのライン
『Gluttonous Slaughter(グラトナス・スローター)』

グラトナス・スローターはブルータル・デスメタルのコンセプトにより近いアートワークで、BRUTAL(残虐・残忍)・GORE(流血・殺人)・SICK(病的)の3つのイメージを鮮明かつ前面に押し出したブランドラインです。

【デザイン・仕様】
江川敏弘描き下ろしの666が大きくデザインされた珪藻土コースター
吸水性に優れ瞬時に水滴を吸収します。
機能的で使いやすさとエコロジー&デザイン性を兼ね備えたアイテム

裏にはコルクをあえて付けない事で、乾燥やメンテナンスをスムーズにできるようにしました。

ご家庭で冷たい飲み物を飲む機会が多い方やリモート飲み会に。
インテリアにも使えるのでプレゼントにもおすすめです。
おうち時間で過ごす時に、少しでも気分がUPできるアイテムになれば幸いです。

BDCが拠点とする岐阜県は美濃焼の産地でもあり、地元企業様等のご協力により商品化を実現いたしました。
別のデザインで 珪藻土コースター / Gluttonous Slaughter Diatomaceous Earth Coaster も販売中です。

珪藻土コースターは焼き物(陶器)の為、個体により多少の焼きムラがございます。
気泡緩衝材にも包装し発送いたします。

▼BDCオリジナル珪藻土コースターメンテナンス方法▼
・色汚れの場合は塩素系漂白剤を使用し、しっかり水洗いをして通気性のいい場所に縦置きにして乾燥させる事で何度でも使用可能です。コースター自体の色落ちはしませんのでご安心ください。
珪藻土コースターについて
https://shop.brutaldeathclothing.com/blog/2020/11/22/183639


All brutal death clothes are artwork by Toshihiro Egawa.

The diatomaceous earth coaster is made in Japan by Mino ware.
You can use it as many times as you like and it will be an
ecology item.
Diatomaceous earth coasters are pottery.
It will be packed and shipped so that it will not be damaged
during transportation.
If it gets dirty, use chlorine bleach. Because it's pottery
It won't fade.

We ship all over the world.
Payment from abroad is only possible with PayPal.
Add to Like via app
珪藻土コースターが2種類登場です。使いやすくエコロジー&かっこいいデザイン◎
Reviews

(295)

Shipping method / fee

Payment method