Infernal Cat Head Coach Jacket
Japan domestic shipping fees for purchases over ¥10,000 will be free.
Shipping fee is not included. More information.
ボディカラー : ブラック
プリントカラー : ホワイト
素材 : 表地ナイロン100%、裏地ポリエステル100%

・Unisex clothing
Coach Jacketサイズスペック (cm)
[M] 身丈 : 70 身幅 : 56 肩幅 : 47 袖丈 : 63
[L] 身丈 : 73 身幅 : 59 肩幅 : 50 袖丈 : 65
[XL] 身丈 : 76 身幅 : 62 肩幅 : 53 袖丈 : 67
※ボディには個体差が若干発生する場合があります。予めご了承ください。

江川敏弘によるブルータルデス・ブランドBDCのライン
『Gluttonous Slaughter(グラトナス・スローター)』

グラトナス・スローターはブルータル・デスメタルのコンセプトにより近いアートワークで、BRUTAL(残虐・残忍)・GORE(流血・殺人)・SICK(病的)の3つのイメージを鮮明かつ前面に押し出したブランドです。

【デザイン・仕様】
悪魔の超人的な強さとイモータル (不死) を兼ね揃えた猫のイメージはそのままに
BDCのアイコンにもなるInfernal Catのキャッチーなワンポイントデザインのコーチジャケットが登場!
病気や死すらものともしないという願いも込められています。

人を惹きつけてやまない悪魔的なイメージと、凶悪で可愛らしい存在がミックスするBDCの地獄猫ちゃん。


Brutal Death Clothing is all artwork by Toshihiro Egawa.

About our Print Jackets
We always use one of the best quality ready
made jackets in Japan. They are very durable
jackets made of 100% cotton, use plastisol
(Oil-based) ink for the silkscreen printing and
it is made by Japanese artisans.

Due to the effects of the coronavirus, the following
countries cannot use regular airmail and will be shipped
by sea. Please allow approximately 2-3 months from
order date for your order to arrive. This information, if
available, is updated periodically. We are sorry for any
inconvenience. Please contact us individually regarding
other countries not listed below.
Canada, India, Brazil, Russian Federation

We ship worldwide.
Payment from overseas can only be made by PayPal.
Add to Like via app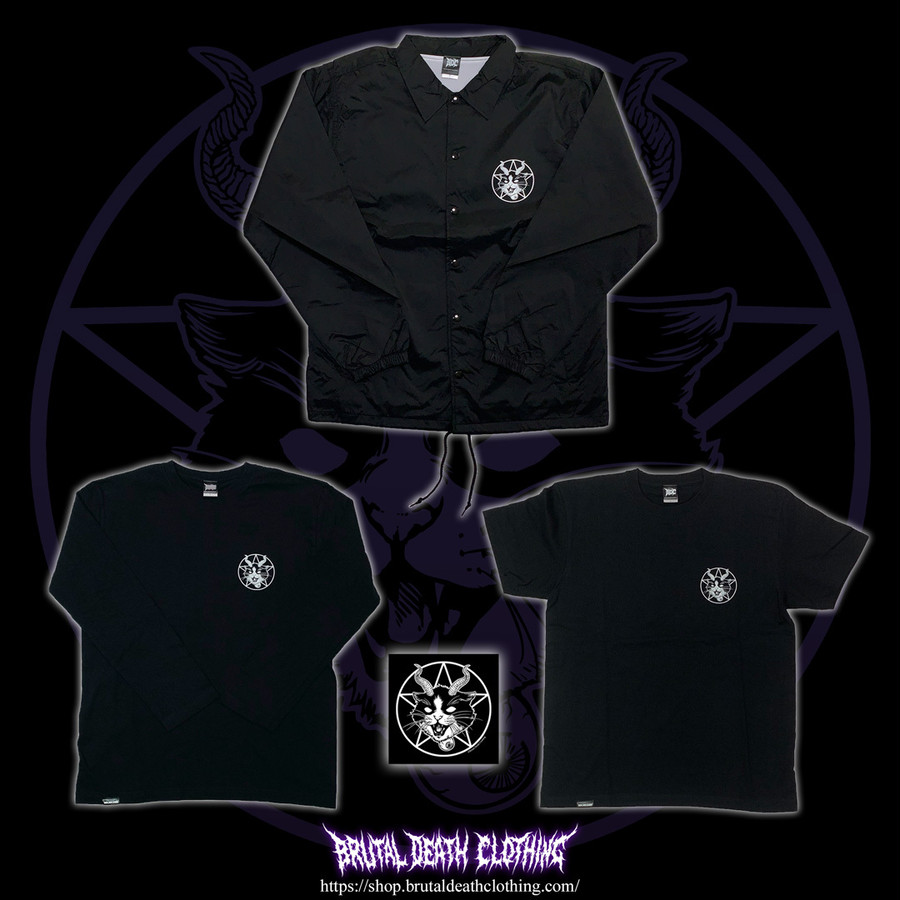 BDCのアイコンにもなる地獄猫ちゃんのワンポイントが登場です!
Reviews

(394)

Shipping method / fee

Payment method