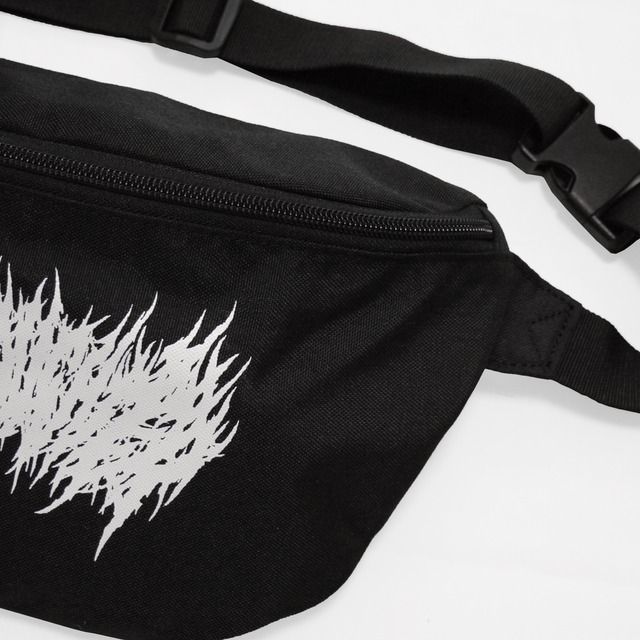 Gluttonous Slaughter Body bag Black / 軽量ロゴボディバッグ
SOLD OUT
Shipping fee is not included. More information.
Japan domestic shipping fees for purchases over ¥10,000 will be free.
この商品は海外配送できる商品です。
素材 : ポリエステル100%、撥水加工あり
サイズ : 縦19cm × 横31cm
※内ポケット付き、ショルダー紐の長さは調整可能(23~93cm)
ロゴカラー:ホワイト

【デザイン・仕様】
定番のロゴがインパクトあるBrutalなデザイン。
軽量で内ポケット付きの収納力のあるボディバッグが登場!
長財布、小ポーチ、スマホ、キーも全て入る容量とサイズです。
ライブやちょっとしたお出かけの時にも使えるおすすめのボディバッグです。
BDCの缶バッジ(別売)もワンポイントに是非!

ーーーーーーーーーーーーーーーーーーーー
江川敏弘によるブルータルデス・ブランドBDCのライン
『Gluttonous Slaughter(グラトナス・スローター)』

グラトナス・スローターはブルータル・デスメタルのコンセプトにより近いアートワークで、BRUTAL(残虐・残忍)・GORE(流血・殺人)・SICK(病的)の3つのイメージを鮮明かつ前面に押し出したブランドです。

Brutal Death Clothing is all artwork by Toshihiro Egawa.
This bag fits in a long wallet, a small pouch, a smartphone and a key case. The length of the shoulder strap can beadjusted.

We ship worldwide. Payment from overseas can be made using Amazon Pay or PayPal. Please never use a bank transfer.
Add to Like via app
長財布も入る横幅を確保
BLACK / KAHKI
Reviews

(491)

Shipping method / fee

Payment method
¥3,500 tax included
SOLD OUT