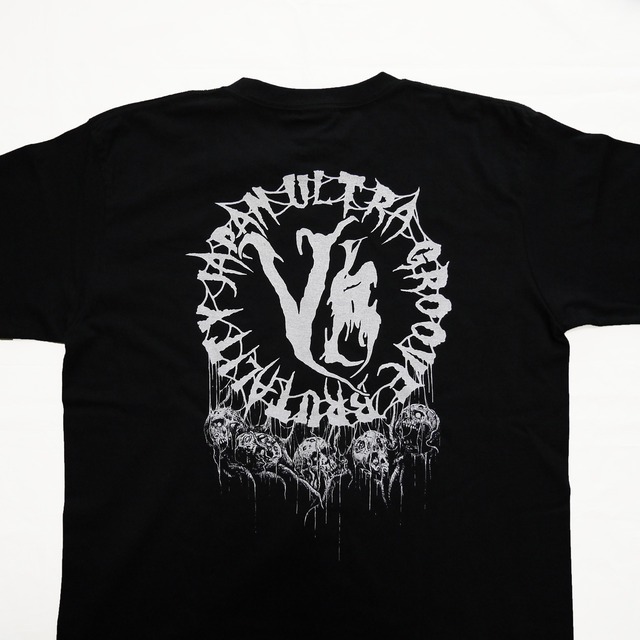 【Limited】Supreme Cocytus T-shirt ( VOMIT REMNANTS collaboration )
*Limit of 5 per order.
Japan domestic shipping fees for purchases over ¥10,000 will be free.
Shipping fee is not included. More information.
ボディカラー : ブラック
プリントカラー : ホワイト
素材 : 綿100%

・Unisex clothing
サイズスペック (cm)
6.2 oz
[M] 身丈 : 68 身幅 : 52 肩幅 : 46 袖丈 : 22
[L] 身丈 : 72 身幅 : 55 肩幅 : 50 袖丈 : 22
[XL] 身丈 : 75 身幅 : 60 肩幅 : 55 袖丈 : 23
[XXL] 身丈 : 80 身幅 : 65 肩幅 : 59 袖丈 : 26
※ボディには個体差が若干発生する場合があります。予めご了承ください。

江川敏弘によるブルータルデス・ブランドBDCのライン
『Gluttonous Slaughter(グラトナス・スローター)』

グラトナス・スローターはブルータル・デスメタルのコンセプトにより近いアートワークで、BRUTAL(残虐・残忍)・GORE(流血・殺人)・SICK(病的)の3つのイメージを鮮明かつ前面に押し出したブランドラインです。

【デザイン・仕様】
『 究極の地獄(Supreme Cocytus)』の名を冠した、VOMIT REMNANTS × Brutal Death ClothingのコラボTシャツ
デスメタルバンドと初のコラボレーション
再入荷は予定していませんのでよろしくお願いします!

【 VOMIT REMNANTS 】
日本のブルータルデスメタルバンド、JPDMの時代を築き上げたバンドで、90年代後半に結成されU.S.ブルータルデスメタルが盛んな時代に世界中のデスメタルバンドに影響を与えた。
国内での活動や海外フェス出演・長期海外ツアーをするなど活動をしていたが2005年に解散。その後再結成され、現在もフェスやライブなどをこなし精力的に活動している。
2017年にNew album "Hyper Groove Brutality" を発売。

かつて江川敏弘がカバーアートワークを担当したVOMIT REMNANTS "Supreme Vehemence"の世界観を自ら引き継いだ、描き下ろしのアートワークを前面にプリント。
バックにはVOMIT REMNANTSファンには馴染みのシンボルに、ドロッと溶け出したようなスカルがぶら下がるアートワークを。
コキュートスとはギリシャ神話の冥界の川であり、ダンテの神曲においては地獄の最下層の名です。

Model : 168cm M着用


A collaboration T-shirt with Japan's Brutal Death
Metal band Vomit Remnants. This t-shirt can only
be purchased at Brutal Death Clothing.
Toshihiro Egawa, who was in charge of the cover
artwork Supreme Vehemence before, has printed a
newly drawn artwork that inherited that worldview.

About our Print Shirts
We always use one of the best quality ready
made shirts in Japan. They are very durable
T-shirts made of 100% cotton, use plastisol
(Oil-based) ink for the silkscreen printing and
it is made by Japanese artisans.

Due to the effects of the coronavirus, the following
countries cannot use regular airmail and will be
shipped by sea. Please allow approximately
2-3 months from order date for your order to arrive.
This information, if available, is updated periodically.
We are sorry for any inconvenience. Please contact us
individually regarding other countries not listed below.
Canada, India, Brazil, Russian Federation

We ship worldwide.
Payment from overseas can only be made by PayPal.
Add to Like via app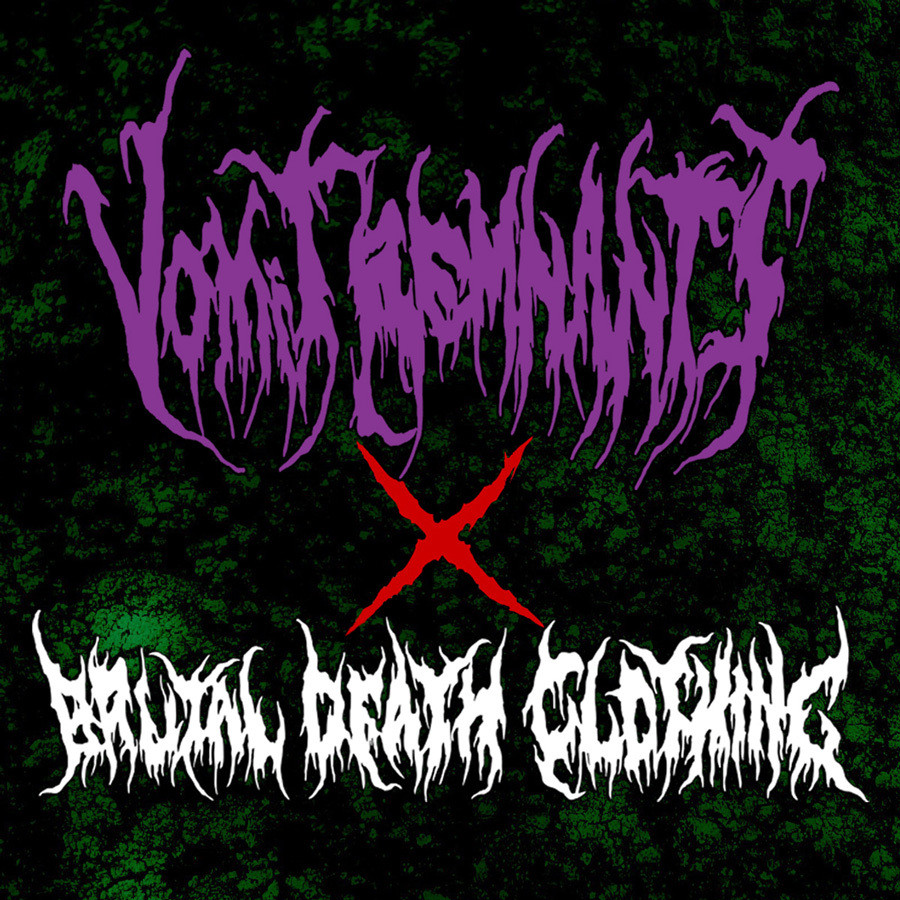 日本のブルータルデスメタルバンドVOMIT REMNANTSとのコラボアイテム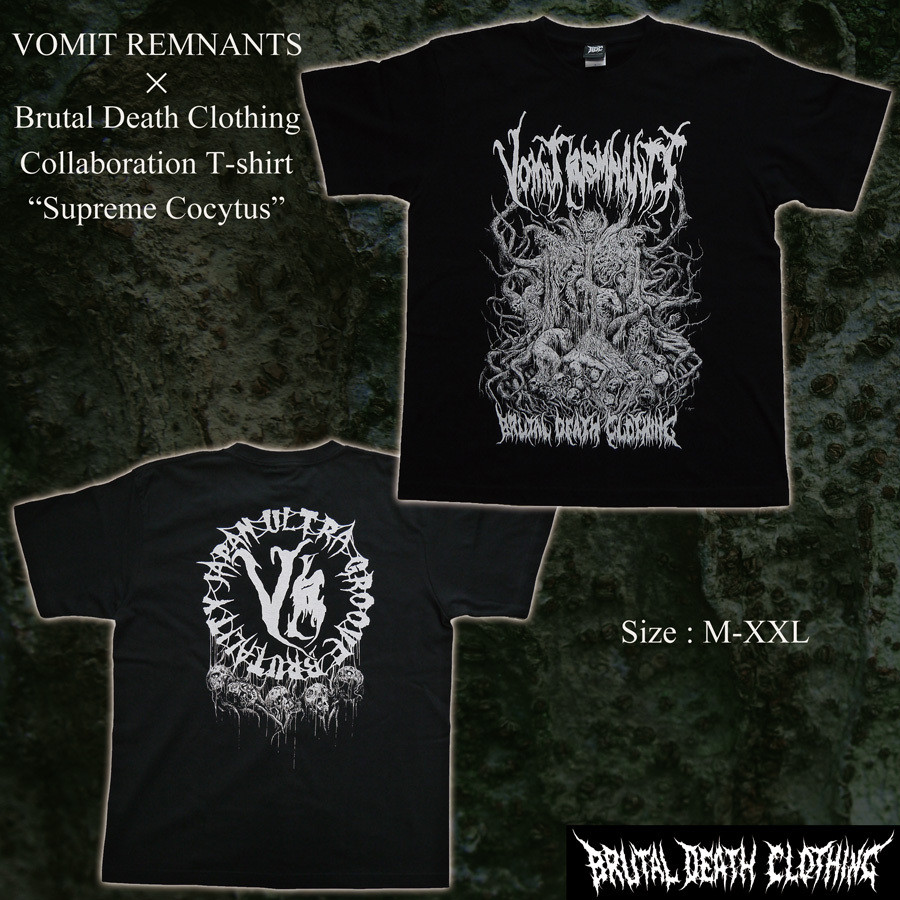 江川敏弘氏描き下ろしのアートワークです。BDCのみでの取り扱いとなります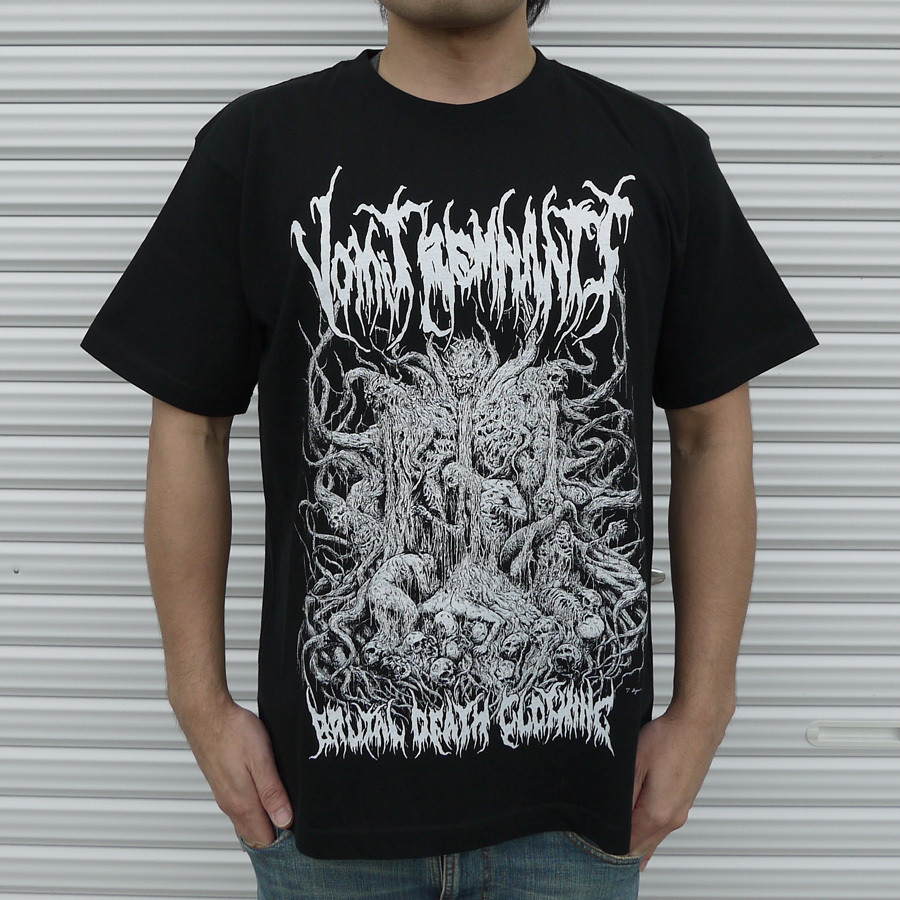 モデル168cm、Mサイズ着用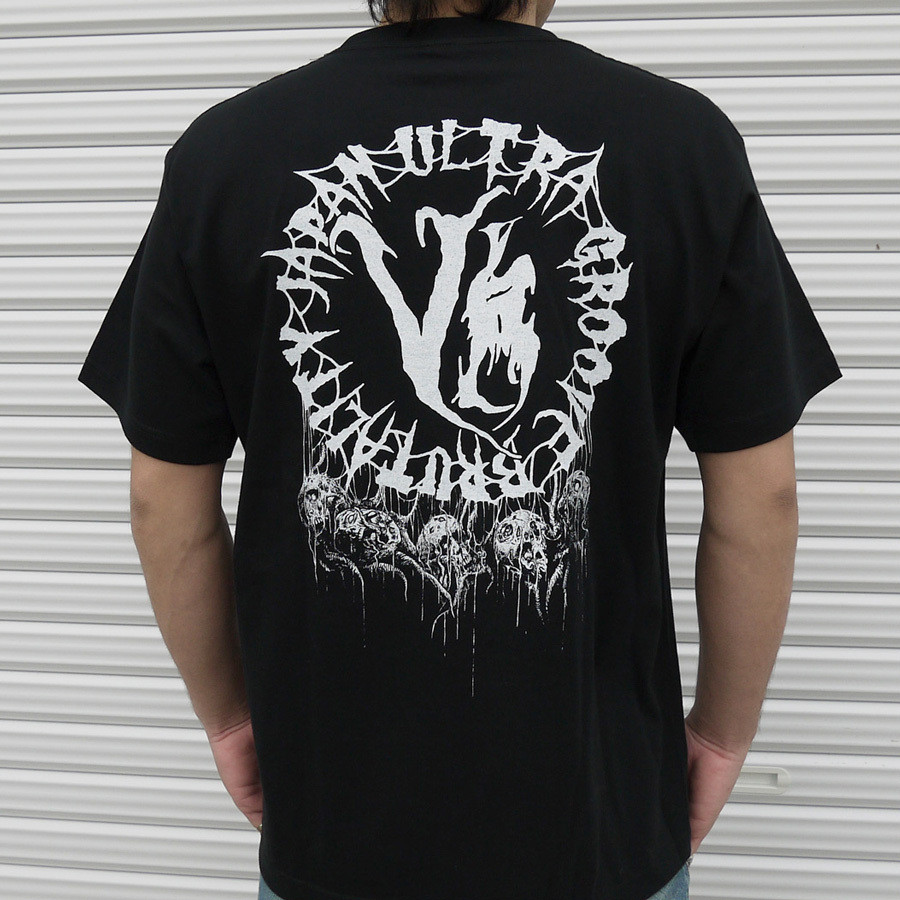 モデル168cm、Mサイズ着用
Reviews

(339)

Shipping method / fee

Payment method