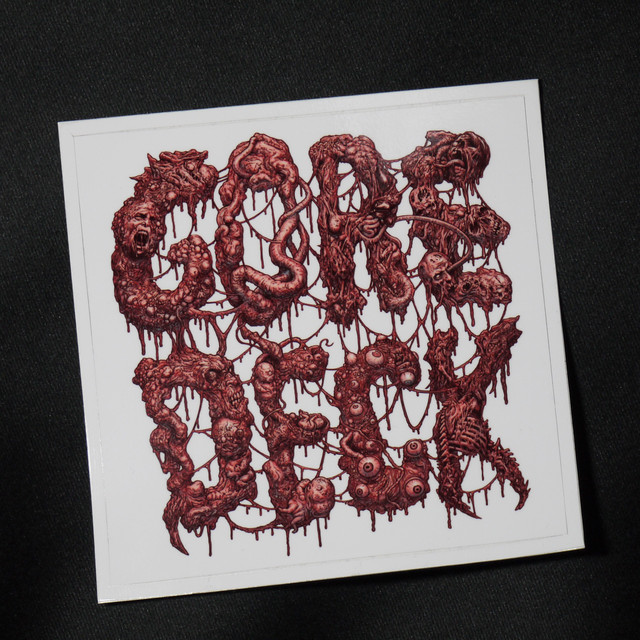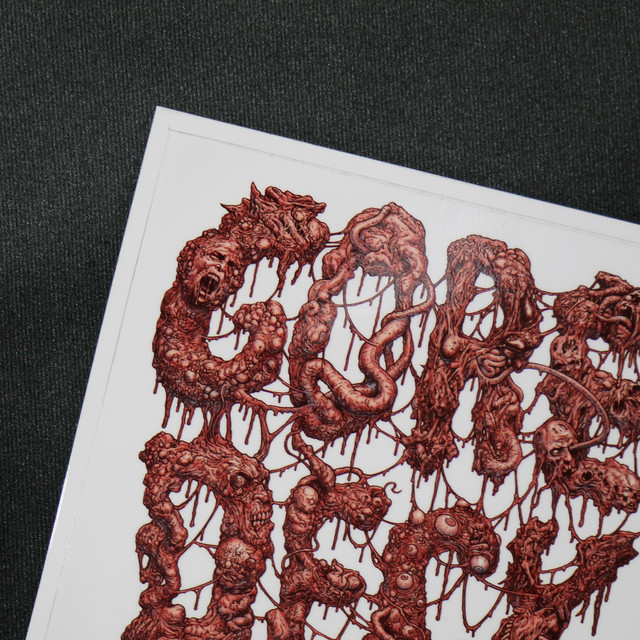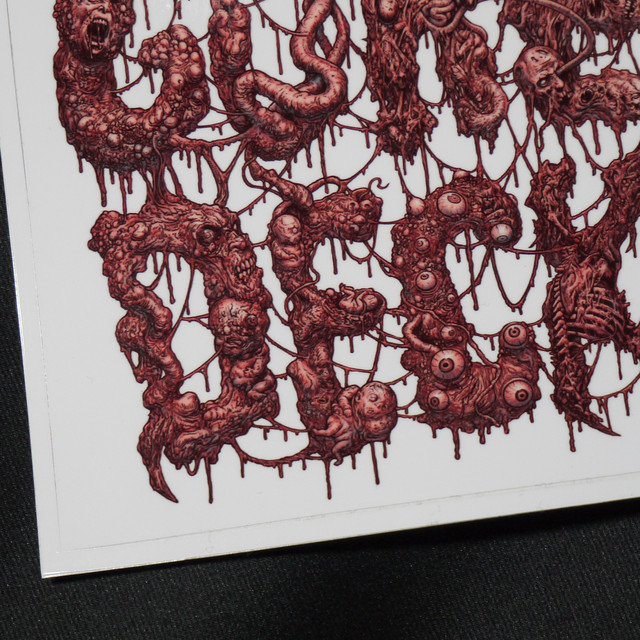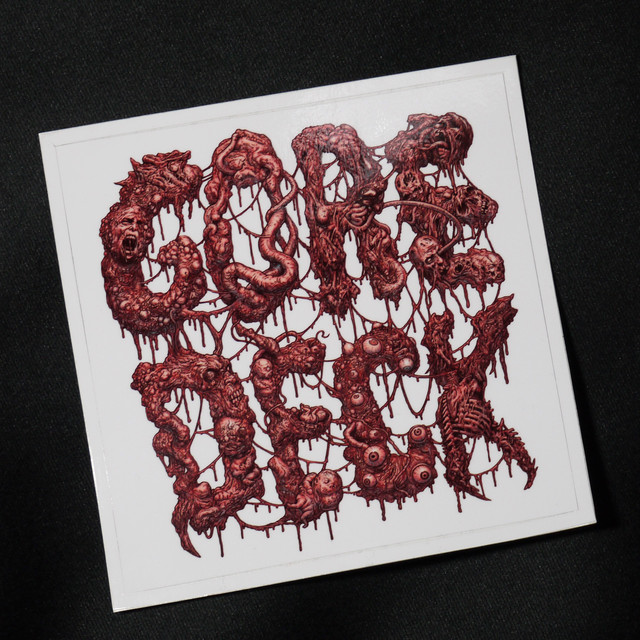 GOREDECK Sticker
Japan domestic shipping fees for purchases over ¥ 10,000 will be free.
Shipping fee is not included. More information.
ステッカーのみをご購入の方は、一律260円の送料となります。

サイズ:縦 10cm × 横 10cm
カラー:レッド他
素材:光沢塩ビ
強粘着タイプ・耐水性あり・耐候性素材・屋外使用可能
・注文一回あたり5枚までご購入できます

江川敏弘によるブルータルデス・ブランドBDCのライン
『Gluttonous Slaughter(グラトナス・スローター)』

グラトナス・スローターはブルータル・デスメタルのコンセプトにより近いアートワークで、BRUTAL(残虐・残忍)・GORE(流血・殺人)・SICK(病的)の3つのイメージを鮮明かつ前面に押し出したブランドラインです。

【デザイン・仕様】
買い合わせに人気のステッカーにグロテスクでBrutalなアイテムが加わりました。
1枚ずつ袋に入った状態となります。

2012年から開催されている江川敏弘主催アート展示イベント『GOREDECK』の為に作られたデザイン
GOREDECKの文字から起こした肉と骨、内臓、胎児などをモチーフを
ふんだんにグロテスクにまとめたものとなっています。

野外使用可能なので車やバイクなどにも貼る事が可能です。
同デザインで、フーディーとTシャツも展開中です。


Designed for the deck art exhibition event GOREDECK sponsored by Toshihiro Egawa that has been held since 2012.
This sticker is can be used outdoors.
We ship worldwide.
Payment from overseas can only be made by PayPal.
Add to Like via app
Reviews

(289)

Shipping method / fee

Payment method