Pumpkin Creature Big Sticker / カボチャのクリーチャー
*Limit of 5 per order.
Japan domestic shipping fees for purchases over ¥10,000 will be free.
Shipping fee is not included. More information.
ステッカーのみをご購入の方は、一律260円の送料となります。

サイズ:縦 約13cm × 横 約11cm(カット部分)
材質:光沢塩ビ
素材:強粘着タイプ・屋外使用可能・耐水性あり

【デザイン・仕様】
Brutalな嘔吐するカボチャのクリーチャーが大きめステッカーになって登場!
自動車などのガラス面やPC、プラスチック面にもしっかり貼る事ができます。
ハロウィンにもおすすめです!

ーーーーーーーーーーーーーーーーーーーー
江川敏弘によるブルータルデス・ブランドBDCのライン
『Gluttonous Slaughter(グラトナス・スローター)』

グラトナス・スローターはブルータル・デスメタルのコンセプトにより近いアートワークで、BRUTAL(残虐・残忍)・GORE(流血・殺人)・SICK(病的)の3つのイメージを鮮明かつ前面に押し出したブランドラインです。

Brutal Death Clothing is all artwork by Toshihiro Egawa.

Pumpkin Creatures!!
Size: W 111mm × H 113mm
The stickers is water resistance, weatherproof,
durability.

We ship world wide from Japan.
Payment from overseas can be made by Amazon Pay and PayPal.
Add to Like via app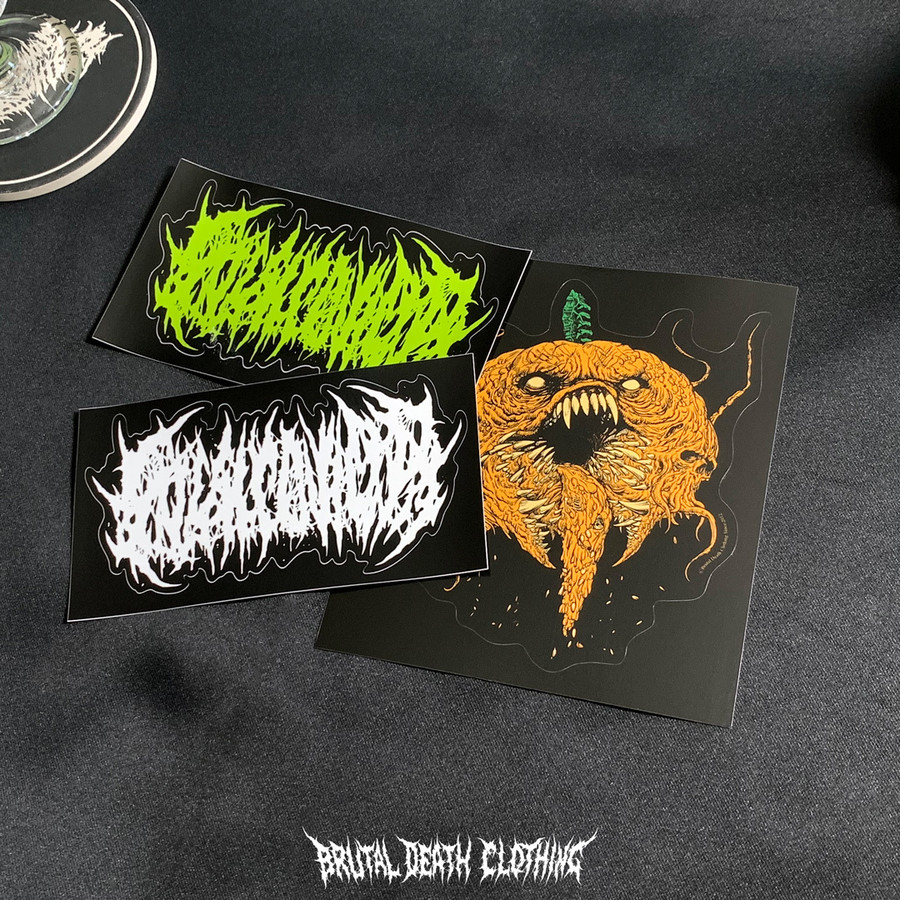 Pumpkin Creature!! SICK BRUTAL!!
Reviews

(455)

Shipping method / fee

Payment method