Pumpkin Creature Big Sticker / カボチャのクリーチャー
*Limit of 5 per order.
Shipping fee is not included. More information.
Japan domestic shipping fees for purchases over ¥10,000 will be free.
この商品は海外配送できる商品です。
ステッカーのみをご購入の方は、一律260円の送料となります。

サイズ:縦 約13cm × 横 約11cm(カット部分)
材質:光沢塩ビ
素材:強粘着タイプ・屋外使用可能・耐水性あり

【デザイン・仕様】
Brutalな嘔吐するカボチャのクリーチャーが大きめステッカーになって登場!
自動車などのガラス面やPC、プラスチック面にもしっかり貼る事ができます。
ハロウィンにもおすすめです!

ーーーーーーーーーーーーーーーーーーーー
江川敏弘によるブルータルデス・ブランドBDCのライン
『Gluttonous Slaughter(グラトナス・スローター)』

グラトナス・スローターはブルータル・デスメタルのコンセプトにより近いアートワークで、BRUTAL(残虐・残忍)・GORE(流血・殺人)・SICK(病的)の3つのイメージを鮮明かつ前面に押し出したブランドラインです。

Brutal Death Clothing is all artwork by Toshihiro Egawa.

Pumpkin Creatures!!
Size: W 111mm × H 113mm
The stickers is water resistance, weatherproof, durability.

We ship worldwide. Payment from overseas can be made using Amazon Pay or PayPal. Please never use a bank transfer.
Add to Like via app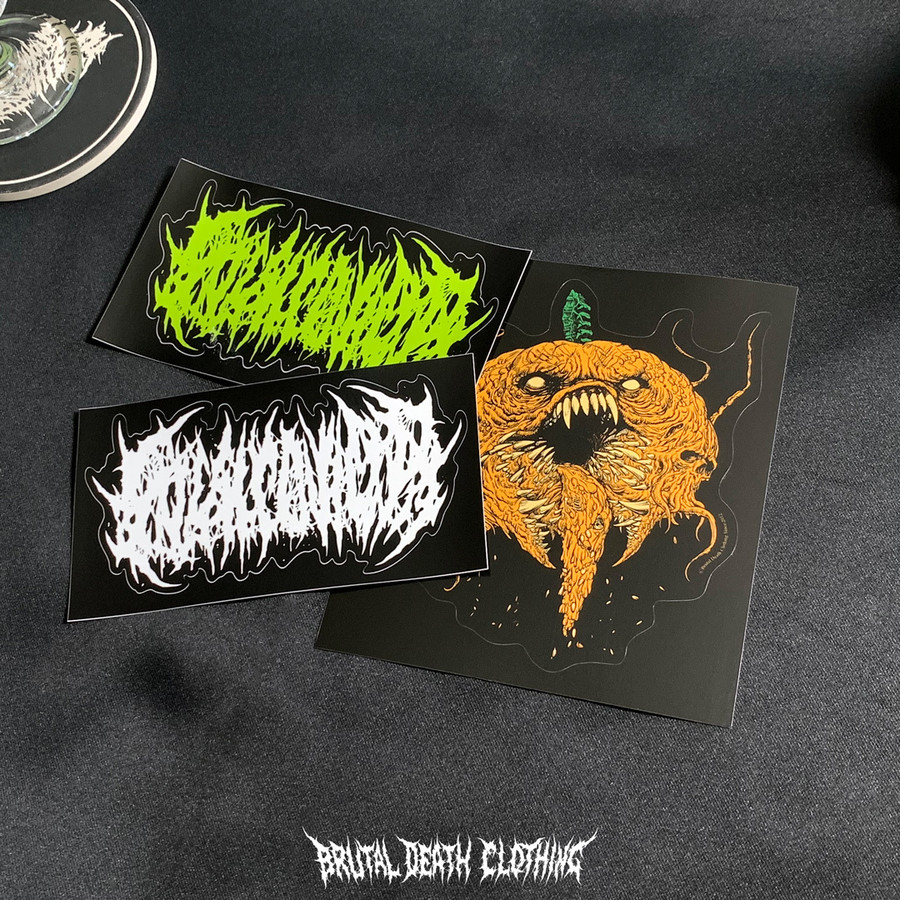 Pumpkin Creature!! SICK BRUTAL!!
Reviews

(491)

Shipping method / fee

Payment method