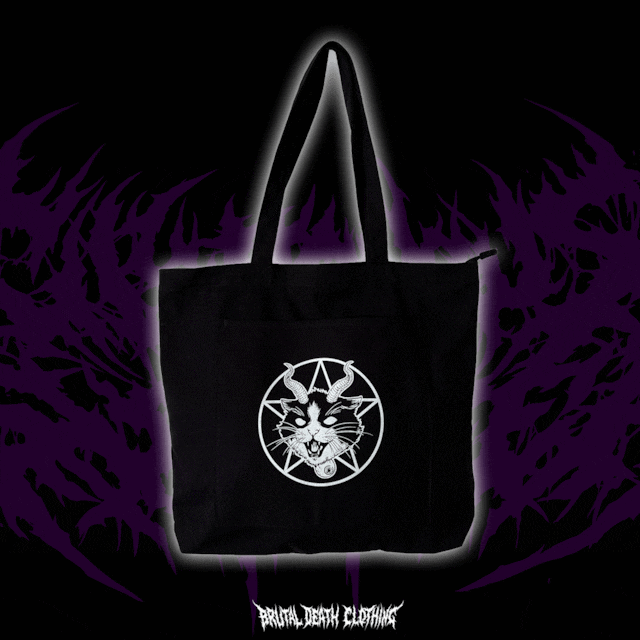 Infernal Cat Tote Bag / 地獄猫トートバッグ
*Limit of 3 per order.
Japan domestic shipping fees for purchases over ¥10,000 will be free.
Shipping fee is not included. More information.
サイズ: 横幅:約36.0cm 高さ: 約39.0cm
マチ:約8.5cm 持ち手: 約26cm
素材:キャンバス

【デザイン・仕様】
BDCのアイコンにもなる地獄猫ちゃんのファスナー付きトートバッグが登場!

フロントポケットはiPadも入るサイズで、すぐ取り出したいものを収納できます。
メイン収納はファスナー付きで安心 & A4サイズもゆったり入るマチあり。内ポケットあり。

大容量トートバッグです!旅行やショッピングバッグにもオススメ
ハチワレ猫好きな方にも是非!

【江川敏弘から】
BDCの地獄ねこちゃんは、悪魔の超人的な強さとイモータル (不死) を兼ね揃えた猫をイメージ。病気や死すらものともしないという願いが込められています。
首元には眼球をぶら下げる不死身の地獄猫ちゃん!

We ship worldwide.
Payment from overseas can be made using Amazon Pay or PayPal.
Please never use a bank transfer.
Add to Like via app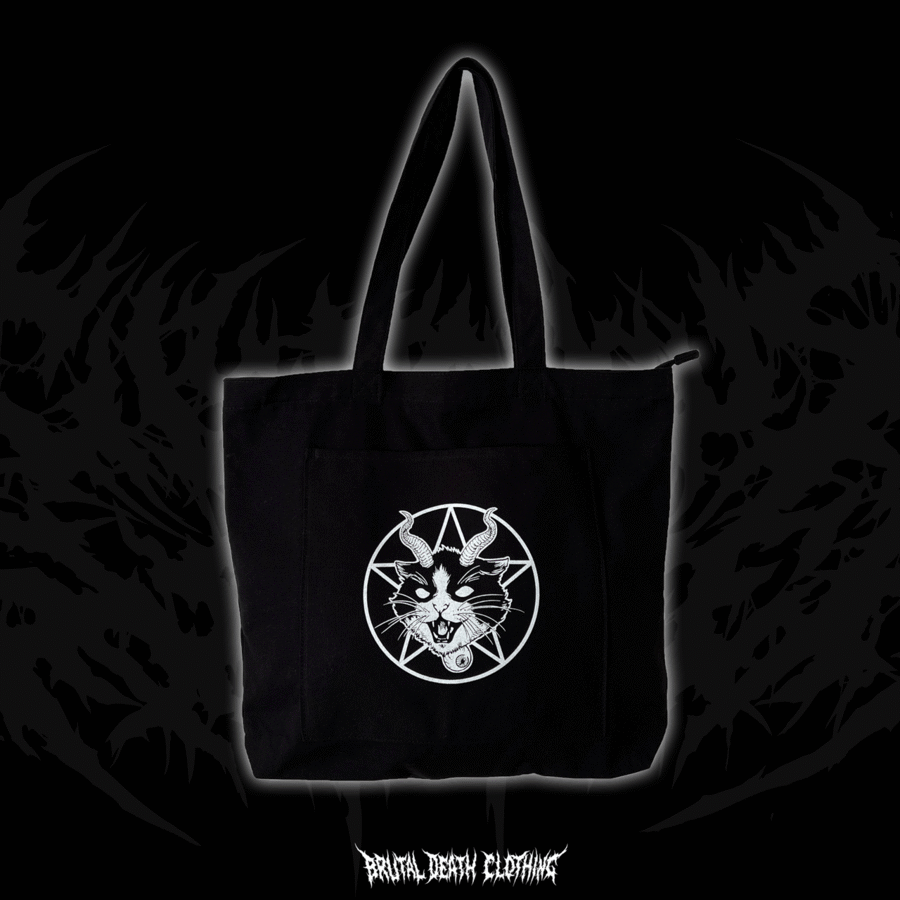 Reviews

(467)

Shipping method / fee

Payment method